Woof woof woof! I could hear the dogs when I walked up the drive. They sensed excitement in the air. As soon as they had a clear path to me, I was met with wagging tongues and tails. Oh I love my job! Archie and Charlie were so bouncy. Unfortunately that meant the cats literally vanished. We spent some time outside with the dogs to give the cats a chance to recover. After moving a bit of furniture around we took some lovely photos of the dogs running around their backyard and on the outdoor lounge. We were also lucky to witness and capture the loving connection they share with their hoomans.
Leaving the woofy mayhem outside, we went to focus on the cats. Jay Jay was the more social cat of the two of them. Confidently he strutted and preened, paying me no regard. Bluey was more of a reclusive creature, preferring his own company and that of his hoomans. Watching their interaction for a while, I asked their mum to place Bluey down next to Jay Jay by the windowsill. I knew I would only have seconds of interaction between them, but I made it count. We ended up with some beautiful pics of them kissing each other, looking wistful out the window, and even one looking towards the camera.
I have a soft spot for ginger cats (if you hadn't already gathered from my posts about Kisses & Alfredo!). These two boys reminded me of my beautiful boy Ginge. He was such a cool cat and a rescue from the Cat Haven. He would stand along side my dogs guarding the perimeter. All three tails wagged, as he hissed and the dogs woofed. His purr sounded like a motorbike when he cuddled into my chest. Oh the memories <3. Miss him fur-ever.
Firstly, what is your favourite thing about your pets?
The dogs are just so cute and exceptionally loving. They just can't get enough love and cuddles. The cats have beautiful natures and like the dogs each have their own unique personalities. There is just a lot of love and the cats bring a lot of peace and calm.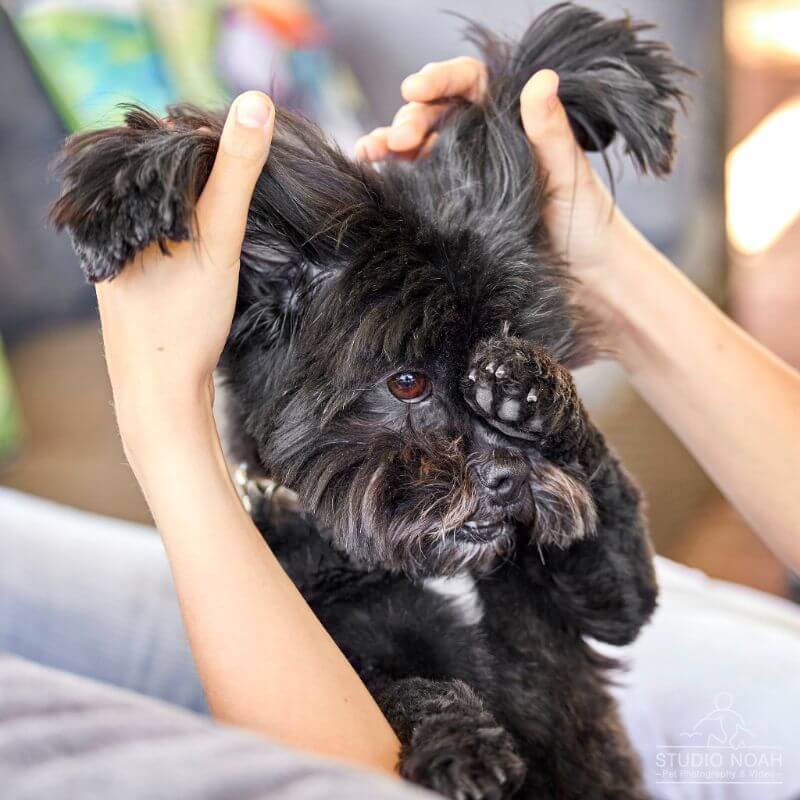 We know every fur baby is unique, & in your totally unbiased opinion you have the best pets ever!
What makes yours so special?
Just very cute, loveable and great company!
Tell us something about your pets that will make us laugh?
Archie the dog has only recently started to sit up on his seated hind legs with back straight and paws in front. It's just too cute and he seems to enjoy the reaction he gets from us! It looks like a circus trick or maybe it's from being around humans!
Why is having beautiful imagery of your pets important to you?
It creates a timeless keepsake that will live on forever. Having these pets in our lives is very special and the images help capture that and those moments that mean so much. The pets are very loved and it feels mutual – we feel so lucky to have them and the images are a way of reflecting that!