Capture your beloved pet with professional pet videography. With a beautiful mini movie set to music, you can relive your memories again and again. It's the everyday moments you miss most when they are gone.
The session is fun and easy, set at a magical location, and can include all the family. We have special tricks up our sleeves to ensure you and your camera shy pets can relax. We come out to a location of your choice, and spend two hours capturing cinematic quality footage. We will then create a heart melting compilation which tells your love story.
Take A Sneak Peak Behind The Scenes?
Did you come here with your heart set on a photo session, only to discover videography was also an option and now you can't choose? Well, why not have both? Add a 'Behind The Scenes' video package to your photography session & we'll produce a 1-2 minute clip capturing all the love & fun from the shoot!
Want To know What Else We Do?
Discover our full range of products and services by downloading our full pricelist. 
Frequently Asked Questions
For most of us, having our photo taken isn't something we do every day. While many of us have a phone filled with photos of our pets, having professional photography by Studio Noah of our furry best friend is a bit different.
We've compiled a list of commonly asked questions.
Can't see the answer to your questions? Send us an email or give us a call so you can get the most out of your pet photography shoot.
What's included in a videography package?
Your two hour videography session comes with a 30 minute pre-consult. During the consult we will discuss your pets, what types of things they get up to, if there are any behavioural characteristics which you would love to capture on film, or if they have any issues we need to know about. We have a few different locations that you can choose from, depending on where you live and enjoy spending time together, including your home if you have cats.
Once we have filmed all the footage, our video producer will put together your film into a beautiful movie memory of everything special about your beloved fur babies for you to treasure forever. These videos generally run between 2-5 minutes.
What time of day does Studio Noah recommend for a videography session?
Early morning or dusk light can be absolutely beautiful, which adds to the cinematic quality of your video. These are our favourite times of the day for shooting videos. If this does not suit your schedule we will discuss other options that best suit your chosen location.
Will I be part of video session with my pets?
Yes, we can include your whole family. You are part of your pet's story, so capturing your connection is important. We have years of experience getting the best not only of pets but their camera shy people too. Speak to us if you have any concerns about this.
What should I wear for the shoot?
As video captures a lot of detail and movement, styling is important to get the best results. We suggest light, neutral tones in clothing (no strong, bright colours) and avoiding stripes, spots or logos. We also suggest long sleeves, and possibly long pants/skirt too. If you are not sure what to wear we would be happy to look over your choices or recommend a clothing store who can help you find the perfect outfit. 
How does a Behind The Scenes Video Package differ to a standard videography package?
Instead of being their own stand alone video session, a Behind The Scenes package is an add on to any of our photography packages. Our videographer will join your family and photographer for your photo session, capturing all fun of the shoot. We will then produce a 1-2 minute movie set to music for you to have on top of any chosen images.
Stephen Wirth
Highly recommend Studio Noah Pet Photography and Video. Had a great experience doing the photo shoot with my dogs. Sarah was very lovely and easy to work with. Quality of the products I purchased are outstanding, will be going back for more in the future.
Jan Fromm
We had a photo shoot with our cat Ginger and the photo shoot was so amazing! It was relaxed, easy and Brenda helped us get the most amazing photos of our boy. The photos were so good it was incredibly hard to pick which ones we wanted. Thank you so much! Couldn't recommend Studio Noah more!
Kiara McGeough
Such an amazing experience at Studio Noah. Brenda is such a gorgeous person and so talented at what she does, she really captured every bit of our pooches personality. Absolutely adore our beautiful pictures ❤️ Thank you so much Brenda & Studio Noah x
Veronique Renal-Geraty
I love Studio Noah and highly recommend them to all pet lovers. We first met Brenda over 8 years ago when she first took photos of Guinness and Kahlua. Those photos feature prominently in our home. It was so lovely to reconnect with Brenda this year when she came to our home and took these amazingly beautiful photos of Kahlua and our family. Brenda has captured Kahlua perfectly and we now have gorgeous family photos with Kahlua and Sébastien. Thank you Studio Noah!
Laura Farmer
For my 18th birthday I decided I wanted to get some professional photos of myself and my best bud Zac (he's the dog haha). I contacted Studio Noah and instantly felt comfortable and confident that this was going to be the best birthday present ever! Their service is exceptional and the whole team makes you feel comfortable and welcome. Their photos are absolutely beautiful and they go to great efforts to make sure you're happy. The whole experience was well worth it and I will definitely be coming back in the future! Thank you so much Studio Noah for making my 18th so beautiful and memorable!! Zac and I will cherish the photos for many years to come.
Casey Windsor
Not only did we have a great time with our pets having the photos taken, the results were exactly what we had hoped for. Worth every penny and so pleased we have finally had Studio Noah Pet Photography capture special moments with all of our pets. We will definitely do it again.
Sarah Currington
I feel so incredibly lucky to have had this experience to cherish. Thank you for making our whole experience such a memorable one. We we're so overwhelmed with which pictures to select as there was so many beautiful ones. Having these beautiful family photos placed in our new home makes me smile daily coming home to see them. Thank you again for the amazing work and passion. That was clearly shown for your work.
Nicole Pearce
We absolutely loved our session with Brenda this morning. Our fur babies are so very different and Brenda was able to capture their personalities in each of their photos. Our doggos took to her so quickly and we thoroughly enjoyed ourselves. Easiest photoshoot we've ever done! Thank you Brenda! We cannot wait to see the photos in a few weeks!
Sharni Evans
We had an amazing morning with Brenda down at our shooting location, she captured the essence of both my animals (horse and a dog who had only met each other a handful of times) and made me feel like I wasn't being photographed, all of us two-legged crazies had a blast as well! The end result was just amazing! My mum nearly ended up in tears when she saw our selection, which made it really hard to choose! The girls behind the scenes where fantastic, quick service and lovely to talk to, could not recommend this team enough they're just amazing ❤️
Fernanda Rivas Silva
Great job, we got more than what we expected, Brenda was amazing, making us feel so relaxed and enjoying the session. Thank you Studio Noah, very professional and a beautiful experience.
Sue Forster
Brenda and her team are the most amazing, friendly and professional people to work with. Our photo shoot was an incredible experience!! Brenda was brilliant with our dog and the family. She is so relaxed, calm and non-stressy. She is always on the watch for perfect moments even when you think she isn't. Our biggest problem was choosing the photos!! I wanted them all!! They were so natural 'on the go' shots. No posing – just as they happened. Except for the group photo of my kids with our dog which was posed. I still pinch myself when I look at it. We had a large one printed and framed and it has pride of place in our dining room. The photo box is stunning and we can change the photos regularly. The whole team work so well together. I would definitely highly recommend Studio Noah to everyone. Thank you team.
Jenenne Prosser
I was so impressed with the friendly staff from the point of booking the photo shoot to the collection of the photos. Brenda captured the real personality of Ollie with many happy memories to keep. I am so pleased with my selection. Thank you Brenda for the fun session and capturing the real Ollie.
Sandy Huxtable
If you're thinking about getting photos of your family and your fur babies then I can't recommend Studio Noah highly enough. We had a session with our 2 dogs and the photos are amazing and me who hates getting photos was surprisingly ok!! They make it so easy and the end result is fabulous photos you have forever.
Susan Betts
Studio Noah are excellent. I absolutely recommend Brenda & her team to anyone wanting photos of their pets. Brenda's work is stunning. Most of all though, I admired the patience & genuine affection she showed our senior staffy X "Boss" during his shoot. I could tell he was more than comfortable in her presence (and a little in love, I think!). The resulting images are gorgeous and we have shown them to absolutely everyone! They are on our dining room wall now, so no one can miss them! Thankyou Studio Noah xx
Rochelle Airey
We were so pleased with our Studio Noah experience. From booking to photo day and then selecting the photos – it was all handled so well. Thank you also for your compassionate approach to our cat – he's hanging in there and I am so glad we will have these photos to remember him in the years to come. You captured the spirit of both our pets (and us too). Highly recommended.
Cristy Davey
This is my second photo shoot with Brenda. She captured moments of my first cat Rusty a few years ago and I have them to treasure for life. Now George has had his turn at modelling and I couldn't be more thrilled. I can't recommend Brenda and her team more highly for the wonderful work they do. It's really a 10 out of 10 experience. A must have for any pet parent!!
Mary Cropley
Brenda and her team are thoughtful and professional who make sure the photo shoot is well organised and relaxed. They provide lots of options to ensure your fur babies are comfortable which ensures beautiful photographs that capture their spirit and personality. Brenda is a gifted artist who produces beautiful memories. We highly recommend Studio Noah. A special gift to yourself to capture you and your fur baby.
Siobhan Scotson
Everything about Studio Noah is great! They are super helpful, kind and most of all the photos are amazing! I thought I would never get an amazing photo that I truly love of my dog Indie let alone one with me in it as she never sits still! Every photo that was taken I loved and it was so difficult to pick some! Finally picked some and collected them and I love them even more… So much I think I want to order more! Highly recommend going through Studio Noah for photos as they are amazing! Thank you again for taking such amazing photos and making it a great experience!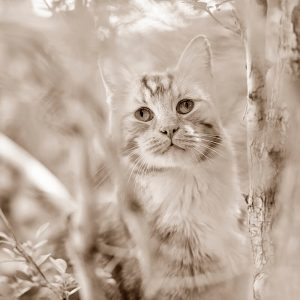 Farida Littlemore
Brenda is brilliant. She is passionate about her work and took some stunning photos of my kitty. I would recommend them any time. Love your work.
Kerry Cooper
Thank you so very much, we had the best experience on the photo shoot day so much laughter, created so many happy memories. Our photos are just so amazing we will treasure for a lifetime.
Kristie Wilson
This was my third session with Brenda and Studio Noah and once again I was so happy with the photos. Brenda is amazing and captured so many beautiful images of my babies just going about their business. No posing required! I was really happy that I could include some pics of my recently passed boy Coco from 2007 with my new pics. Thank you so much for these beautiful memories. Love Kristie.
Anzel Van Schalckwyk
Would definitely recommend them for anyone interested in get photos taken with their animals. They did an amazing job with capturing my family, pets and boyfriend. They were very professional and helpful throughout the whole process from booking to the final pick up.